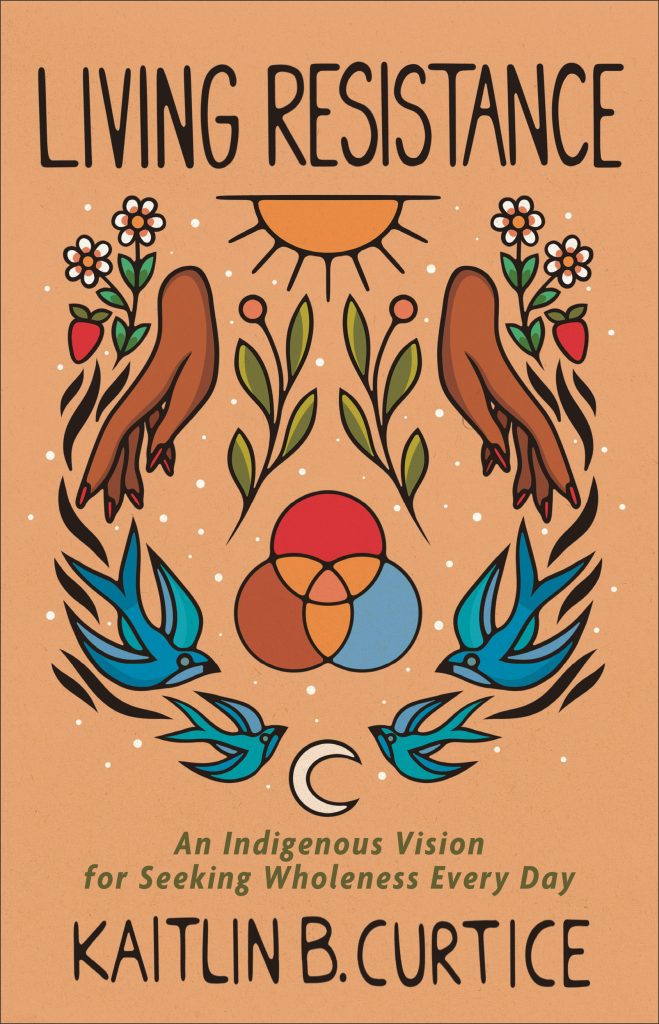 Living Resistance
Coming March 7th 2023
In an era in which "resistance" has become tokenized, popular Indigenous author Kaitlin Curtice reclaims it as a basic human calling. Resistance is for every human who longs to see their neighbors' holistic flourishing. We each have a role to play in the world right where we are, and our everyday acts of resistance hold us all together.
Curtice shows that we can learn to practice embodied ways of belonging and connection to ourselves and one another through everyday practices, such as getting more in touch with our bodies, resting, and remembering our ancestors. She explores four "realms of resistance"—the personal, the communal, the ancestral, and the integral—and shows how these realms overlap and why all are needed for our liberation. Readers will be empowered to seek wholeness in whatever spheres of influence they inhabit.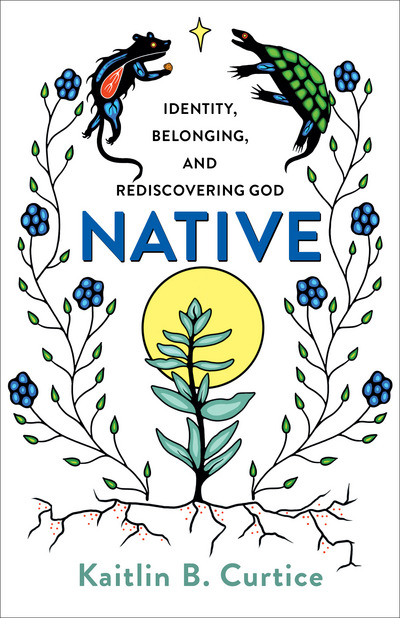 Foreword INDIES 2020 Book of the Year Award (SILVER Winner for Religion)
2021 Georgia Author of the Year Award (Inspirational)
2021 Midwest Book Award (Silver Winner for Religion/Philosophy)
Native is about identity, soul-searching, and being on the never-ending journey of finding ourselves and finding God. As both a member of the Potawatomi Nation and a Christian, Kaitlin Curtice offers a unique perspective on these topics. In this book, she shows how reconnecting with her Native American roots both informs and challenges her Christian faith.
Here's what people are saying about Native:
"Kaitlin Curtice is one of the braver writers I know. She won't smooth any edges for you and she won't let you change the subject, but she'll support you digging as deeply for your roots as she has for hers."

– Barbara Brown Taylor, bestselling author of Holy Envy and Learning to Walk in the Dark
"There is no doubt Christianity has been the handmaiden to the destruction of Indigenous nations. Native is more than Kaitlin Curtice's testament. It is an indigenization of faith and, more important, a moral call not only for the Christian church but for everyone to reckon with the genocidal legacies of US settler colonialism and African slavery. As she humbly puts it, decolonization is an invitation and a gift for humankind to re-establish correct relations with each other–and the earth."

– Nick Estes, cofounder of The Red Nation and author of Our History Is the Future: Standing Rock versus the Dakota Access Pipeline, and the Long Tradition of Indigenous Resistance
"It isn't very often that a book about identity–let alone dismantling white supremacy and patriarchy–reads like a poem, but that's Kaitlin. She is thoughtful decolonization set to music and wrapped in love. Her story is compelling and healing, her path is an invitation to all of us, even as she challenges our assumptions and imaginations. I treasure each of these sacred words, rooted in her story and in the larger stories we still carry. This book can make all of us both more free and more connected to one another."

– Sarah Bessey, author of Miracles and Other Reasonable Things and Jesus Feminist
"In the pages of Native, Kaitlin B. Curtice is a poet, professor, storyteller, and unapologetic truth teller. This book is required reading for all those committed to learning the truth about the land we live on and the institutions we live inside of. It both stretched me and comforted me–it called me out and called me home. Curtice is a vital artist and teacher, and Native is her most important offering yet. It will remain on my shelf forever."

– Glennon Doyle, author of Untamed and founder of Together Rising
"In Native, Curtice reminds us why our humanity matters–to explore the divine, to practice solidarity with one another, and to learn to be humble caretakers of this world. She is a brave truth-teller, a prophetic voice we need to be listening to, and Native is a book that will guide us toward a better future."

– Richard Rohr, OFM, Center for Action and Contemplation
"In Native, Curtice takes the reader along as she bravely weaves together her spiritual, tribal, religious, cultural, and familial history into a cord that anchors her as she makes sense of her self, her world, and her identity. After reading this book, I may just touch a tree now and again and see it as prayer. I'm so grateful for Curtice's voice."

– Nadia Bolz-Weber, bestselling author, speaker, and public theologian
Native is both an expansive meditation on faith through a Potawatomi lens and a powerful vision of living in relationship with divinity and in the world–one that is urgently needed today. Curtice is an essential voice."

– Rabbi Danya Ruttenberg, author of Surprised by God and Nurture the Wow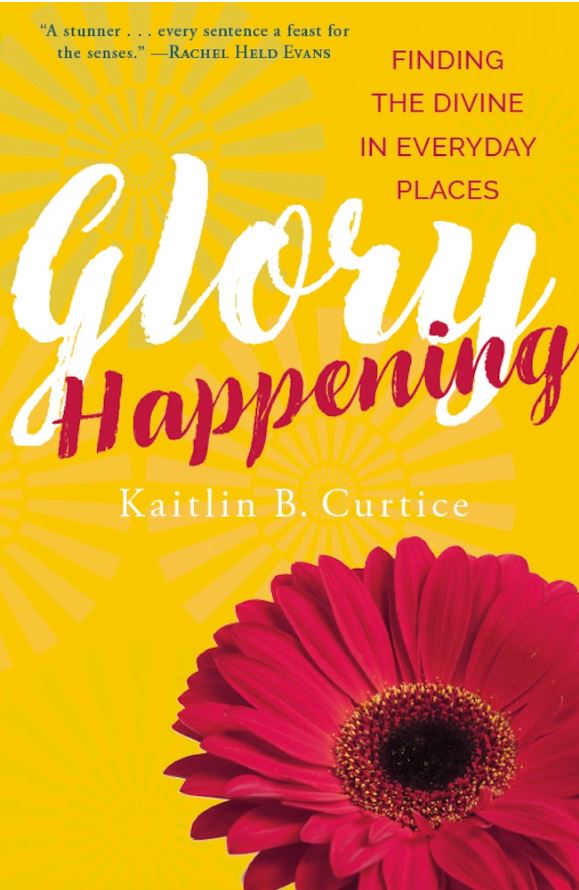 Glory Happening: Finding the Divine in Everyday Places
"A stunner…every sentence is a feast for the senses." —Rachel Held Evans
When you have an experience and tell the story of that experience to someone, something sacred happens inside of you. That experience doesn't have to be an extravagant moment, but it can be beautiful, nonetheless. And as you store up all those stories and share them, you grow your world's boundaries. You build community and remind yourself that every moment of your life counts for something holy, good, and glorious.